25OneCommunity members are people and organizations who rent office space with us. Our members are a diverse bunch, ranging from solopreneurs to community groups to full-fledged NGOs. As a member of 25One, you'll always be in great company!
---
Meet our members:
Action Canada for Sexual Health and Rights
Founded in 2014, three of Canada's leading sexual and reproductive health and rights organizations saw an opportunity for a strengthened voice in international and national policy, education and access as well as a way to engage others across Canada and around the world in the sexual and reproductive health and rights movement.
Canada Without Poverty
Canada Without Poverty is a federally incorporated, non-partisan, not-for-profit and charitable organization dedicated to the elimination of poverty in Canada.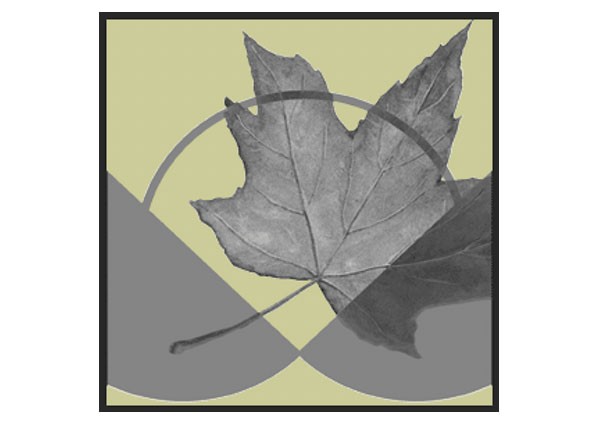 Canadian Centre for Policy Alternatives
The CCPA is one of Canada's leading sources of progressive policy ideas. Our work is rooted in the values of social justice and environmental sustainability. It is authoritative and accessible to a broad audience. As non corporate-funded policy think tanks continue to be silenced, the importance of the Centre has never been greater.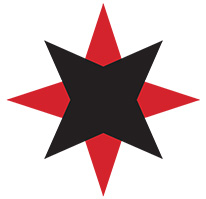 Canadian Friends Service Committee (Quakers)
CFSC, the peace and service agency of Quakers in Canada, works with a wide range of partners at the international, national and community levels to bring about their vision of long-term sustainable changes in our world. CFSC is guided by a vision of a world in which: peace and justice prevail; the causes of war and oppression are removed; the whole of Creation is treated with respectand individuals and communities are freed to reach their fullest potential.
Canadian Health Coalition
The CHC is a public advocacy organization dedicated to the preservation and improvement of Medicare. Our membership is comprised of national organizations representing nurses, health care workers, seniors, churches, anti-poverty groups, women, students and trade unions, as well as affiliated coalitions in nine provinces and one territory.
Douglas-Coldwell Foundation
If you were asked to name two great leaders of Canadian Socialism, it is likely that Tommy Douglas and M.J. Coldwell would come to mind. Their life-long contributions to social democracy in Canada and around the globe are well celebrated. One dream they shared was to create a Canadian equivalent to Britain's Fabian Society, an independent left-wing group unobligated to any other organization or political party. In 1971 this dream became a reality with the establishment of the Douglas-Coldwell Foundation with Tommy Douglas as its founding President. In the words of Tommy Douglas, the Foundation would be "a gadfly to provoke discussion…to keep the movements on the left-whether the co-operative movement, the trade union movement or the political movement- from getting in a rut."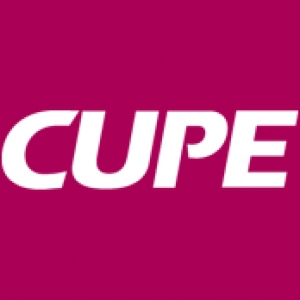 Canadian Union of Public Employees (Local 2204)
Their members are: early childhood educators, cooks, cleaners, clerical and administrative staff, coordinators, home visitors, resource teachers, and integration advisors.  We work in community-based childcare and parent-staff co-operative programs in Eastern Ontario. We currently represent about 300 staff employed in 12 different childcare agencies.
Evidence for Democracy
Evidence for Democracy (E4D) is the leading fact-driven, non-partisan, not-for-profit organization promoting the transparent use of evidence in government decision-making in Canada. Through research, education and campaigns, E4D engage and empower the science community while cultivating public and political demand for evidence-based decision-making.
Fair Trade Ottawa Équitable (FTOÉ)
FTOÉ is a local movement for global change. We are a coalition of volunteers that promotes sustainable consumerism and works towards achieving fair trade status in the city of Ottawa.
Feminist Alliance For International Action (FAFIA)
FAFIA is an alliance of equality-seeking organizations committed to making international agreements on women's human rights a reality in women's everyday lives in Canada.
François Charron-Doucet (Groupe AGÉCO)
François Charron-Doucet works as Scientific Director at Groupe AGÉCO, he is an expert in quality assurance and an external reviewer for life cycle assessment (LCA) studies. For over 15 years, AGÉCO has been at the forefront in the agri-food economy and corporate responsibility (CR) sectors. A pioneer and recognized leader in social life cycle analysis, Groupe AGÉCO has also developed recognized expertise in ecodesign and packaging optimization, responsible procurement and environmental communications. We provide consulting services to support organizations seeking to develop a CR strategy and manage their stakeholder relations as well as tailored training programs in LCA and CR.
Friends of the Earth Canada
Friends of the Earth Canada (FoE) has grown from a small group of volunteers in 1978 to one of the country's most important voices speaking out on environmental issues. We are affiliated with the world's largest grassroots environmental network — Friends of the Earth International — which has 76 national member groups and some 5,000 local activist groups on every continent.
Green Party of Canada (Ottawa Centre Federal EDA)
Led by Tom Milroy, the Green Party riding in Ottawa Centre seeks to help build a sustainable and healthy world with representative democratic government that coincides with the primary Green Party platform.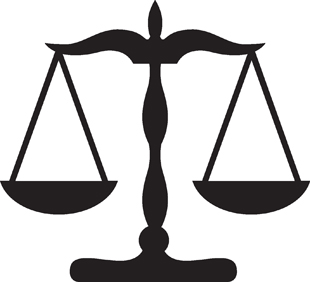 Holly Solomon
Her office in Ottawa is part of the recently opened space, 25One Community, in downtown Ottawa, an initiative created to bring together diverse progressive organizations in the same physical environment. She will be providing services to nonprofits throughout Ontario, and to charities and federally incorporated nonprofits throughout Canada. Ms. Solomon has served on several volunteer Boards – most recently – Food Secure Canada and Rabble. She previously served on a supportive housing organization a youth theatre group in Ottawa.
Octopus Books
At Octopus Books, it is their goal to provide a forum for radical and revolutionary voices, local authors, small presses, and writers from a variety of countries and cultures. We also feel that it is important to provide an alternative to large corporate bookstores and to celebrate our own independence and unconventional politics. As seen below, Octopus Books is located right on the second floor of 25OneCommunity and right behind the front desk. It is the perfect place to find some alternative reading for both our members and the community!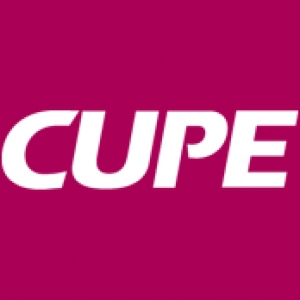 Ottawa CUPE District Council
CUPE District Councils are groups of locals from a particular region of the country that join forces on issues including community project support; political action, bargaining support and promotion of CUPE ideals.
Polaris Institute
Polaris is designed to enable citizen or peoples' movements to re-skill and retool themselves for the struggle to bring about democratic social change in an age of corporate-driven globalization.
rabble.ca
rabble.ca was built on the efforts of progressive journalists, writers, artists and activists across the country. We launched rabble on April 18, 2001, just before the protests against the Summit of the Americas in Quebec City, and leapt onto the Net with the kind of coverage you could only get from the point of view of the rabble. We have covered events and issues in ways you'd be hard pressed to find anywhere else ever since.
Service Employees International Union (SEIU) Healthcare
SEIU Healthcare is a union of more than 55,000 frontline healthcare workers. Their members work in retirement and nursing homes (28,000), homecare and community services (12,000), and hospitals (17,200) throughout Ontario. Their first priority is to ensure that the work of their members is recognized and valued by employers. They also have a responsibility to make sure that the voices of frontline workers are heard and respected at the political level when decisions are made about healthcare delivery.
Shawn Dearn
Mr. Dearn provides government relations advice and coordinates strategic relations for more than a dozen of Canada's leading environmental protection and conservation organizations. He is an award-winning communicator and broadcaster, with twenty-plus years in the public, private and not-for-profit sectors. He has also been a long-time advocate for social justice and LGBTQ+ equality. Follow Shawn on Twitter: @shawndearn
The Council of Canadians
Founded in 1985, the Council of Canadians is Canada's leading social action organization, mobilizing a network of 60 chapters across the country. Through our campaigns we advocate for clean water, fair trade, green energy, public health care, and a vibrant democracy. We educate and empower people to hold our governments and corporations accountable.
The Ten Oaks Project
The Ten Oaks Project is a charitable, volunteer-driven organization that engages and connects children and youth from LGBTQ+ families, identities and communities. Based in Ottawa, the Ten Oaks Project was founded in 2004 and continues to offer a variety of essential programming each year.
The Natural Step
The Natural Step Canada is a dynamic non-profit organization with over a decade of experience helping organizations and individuals understand and make meaningful progress toward sustainability. Our vision is a sustainable society – one in which individuals, communities, businesses and institutions thrive within nature's limits. Our mission is to accelerate the transition to a sustainable society.
Tiina Kurtis (GRID-Arendal)
GRID-Arendal is a centre collaborating with the United Nations Environment Programme (UNEP), supporting informed decision making and awareness-raising. Their staff consists of a diverse team of international professionals.  Through a dynamic portfolio of projects, we partner with various organizations to facilitate free access to and exchange of information in support of decision making and to promote a sustainable future.
UNIFOR 567
UNIFOR 567 represents approximately 100 workers in nine workplaces. The Local began in 1991 with three units and four members as a local of the United Electrical, Radio and Machine Workers of Canada and later merged with the Canadian Auto Workers union in February, 1993.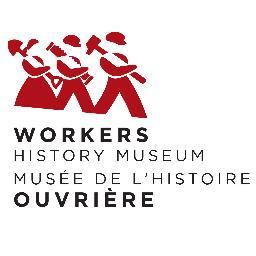 Workers' History Museum
Founded in 2011, the Workers' History Museum is a not-for-profit corporation dedicated to developing and preserving workers' history and heritage in the National Capital Region and Ottawa Valley. We present, promote, interpret and preserve workers' heritage and culture through exhibits, events, oral histories, and educational programming.
Interested in becoming a member? More info here.